Adventure
Adventure travel is hugely popular in India, and there are a myriad of exciting options to choose from. From skiing holidays in the snowy peaks of the Himalayas to undersea adventures exploring the beautiful tropical ocean off India's coast, there's an incredible variety of options available to the adventurous traveller. Whether you're sailing through the skies on a paragliding or hang-gliding flight, touring the country on a classic motorbike or taking part in a unique rickshaw ride challenge, you can be sure that your travels through India will be an adventure that you'll remember as long as you live.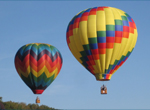 Hot Air Balloon
Get an exciting new perspective on your trip to India by experiencing the incredible views afforded by a hot air balloon trip.
---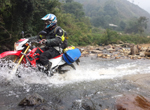 Motorbike Experiences
Discover your inner "Easy Rider" with a motorcycle tour of India's vast and varied landscape.There's no more satisfying way to add some..
---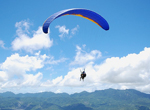 Paragliding and Hang-gliding
If you're searching for the ultimate adventure tour to India, why not take to the skies?