Culture
India is a land with a rich and deep cultural heritage that extends centuries into the past. The cultures permeate almost every aspect of daily life and any trip to India is an excuse to immerse yourself in the exotic cultures of the land. Spend some time living like a local with a home stay visit, tour the rural villages that scatter the countryside or explore the beauty and colour of Indian cinema, music and dance. Whether you choose to visit during one of the colourful Indian festivals, take an up-close and personal walking tour through its city streets or indulge yourself by shopping up a storm, you'll leave India with a deeper understanding of its culture, its people and its art.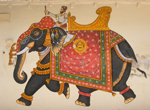 Art
For art lovers, a trip to India offers an opportunity to explore some of the world's finest classical and contemporary art.
---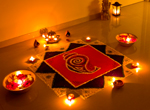 Festivals
India is a vibrant land, never more so than during the many festivals that occur throughout the year. Planning your trips to India around..
---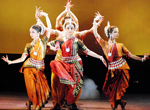 Music, Cinema and Dance
The vibrant and colourful Indian culture is a culture that finds its ultimate expression in music, cinema and dance.
---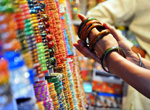 Shopping
If you're the kind of traveller that likes to indulge in a bit of retail therapy on your holiday, a trip to India will put a smile on your face and a whole..
---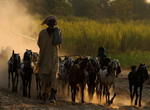 Village Tours
Escape the hoards and discover the true nature of India by visiting some of the smaller, rural villages that make up the heart of the country.
---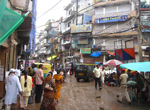 Walking Tours
Get in touch with daily life in India by pulling on your walking shoes and exploring the streets.