Historical
Adventure travel is hugely popular in India, and there are a myriad of exciting options to choose from. From skiing holidays in the snowy peaks of the Himalayas to undersea adventures exploring the beautiful tropical ocean off India's coast, there's an incredible variety of options available to the adventurous traveller. Whether you're sailing through the skies on a paragliding or hang-gliding flight, touring the country on a classic motorbike or taking part in a unique rickshaw ride challenge, you can be sure that your travels through India will be an adventure that you'll remember as long as you live.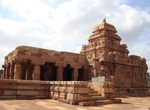 Architecture
India's rich cultural history is proudly displayed in its spectacular and awe-inspiring variety of architecture.With a breathtaking mix of...
---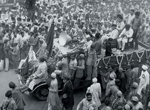 History
India has a rich and tumultuous history waiting to be explored.With everything from invasions to colonisations occurring over ...
---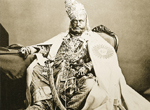 Royalty
India's history is filled with images of bejeweled kings, exquisite palaces and spectacular forts.Visit the amazing palaces,..
---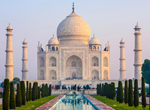 Taj Mahal
An iconic and instantly recognisable sight, the Taj Mahal is an essential stop on most first time trips to India.