Other Experiences
If you're looking for something different on your trips to India, Timeless India Journeys can provide you with several unique experiences to help make your holiday truly memorable. Experience the era of the maharajas as you travel the country's extensive rail network on some of the world's most luxurious trains, spend the night in a luxurious desert camp and discover the joys of "glamping" or escape into the backwaters of India's countryside as you explore the rivers and waterways and take in the awe-inspiring scenery. Alternatively, why not indulge your passion for photography on a specially prepared photographic tour through some of India's most breathtaking sights? However you choose to spend your holiday, Timeless India Journeys can help ensure that it is as unforgettable as the country itself.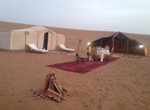 Luxury Desert Camping
If you're looking for sunshine, surf and sand, India offers an incredible variety of some of the world's most exotic beach and island holidays.
---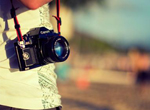 Photographic
With its incredible landscapes, vibrant people and amazing, exotic architecture, India is a photographer's dream destination.
---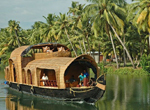 River and Backwater Cruises
Exploring the rivers and backwaters of India provides a respite from the clamour and bustle of a trip to India. Everything fades to a...
---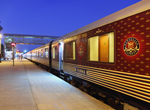 Trains
A perfect way to explore the diversity of the country without compromising on luxury, comfort and ease, India's extensive rail network offers...