Snow Leopard "A Ghost of Himalayas"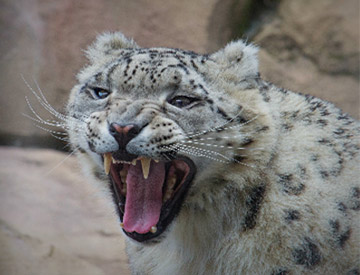 'The Valley of Himalayas'
Without a doubt, the snow leopard is one of the world's most mysterious cats. Few people have ven seen one in the wild, even after days or months of searching.

Snow leopards are very rare. For another, they live high up in faraway and rugged mountains of Central Asia. They also alive alone (except for mothers with cubs.) And they blend in with their background, move around mostly between dusk and dawn, and are shy around people. No wonder they seem so ghost like!

It is one of the most solitary, elusive, rare and endangered predator in the world. Especially adapted to survive in some of the harshest and most difficult environmental conditions. Only an estimated 4000-6800 snow leopards are left in the wild; and in India the figure is estimated to be a dismal 550.
Hemis National Park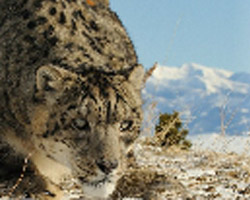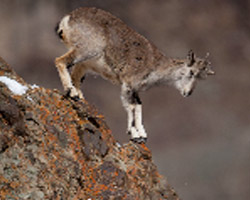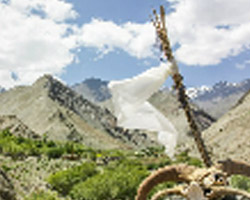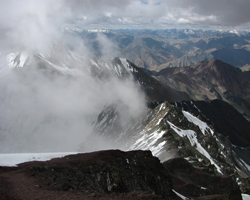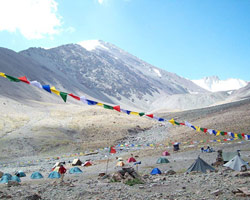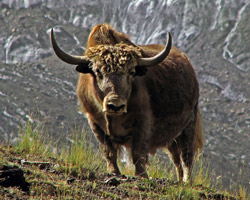 Abode for Snow Leopards in India
Situated in the eastern part of Ladakh with a general elevation 3100 meters. It covers an area of 600 sq. kms in the valleys of Markha and Rumbak. This high altitude protected area was created in 1981 for the conservation and protection of its unique flora and fauna. The terrain surrounding the Park is generally rocky with thin soil cover supporting a poor vegetation growth. Streams and Rivers have laid a thick deposit of sand along their banks. The climate of the area is sub-arctic to arctic with less rainfall during summers and heavy snowfall during winters and temperature dropping much below freezing point. Summers are short and mild. Thera are many rare and endangered animal species found in this cold desert, amongst these are the elusive Snow Leopard, Ibex, Tibetan Antelope, Blue Sheep, Shapo, Marmot, Tibetan Hare etc.
Rumbak Valley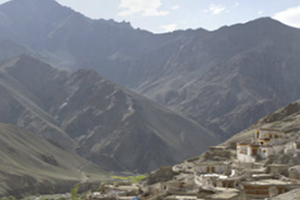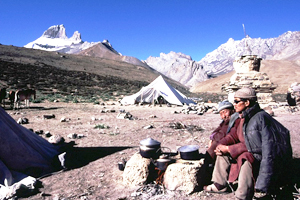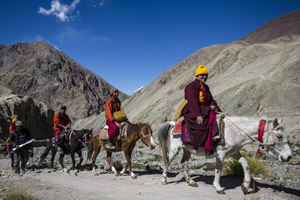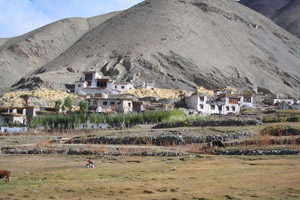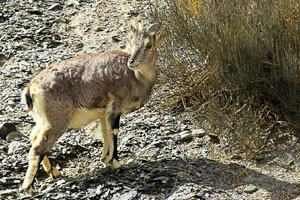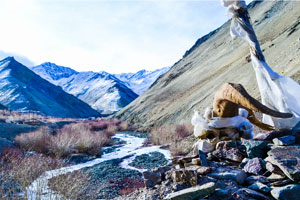 The path less walked….
Explore the Rumbak valley search of the Snow Leopard on foot. In the process there will also be plenty of opportunity for you to get enthralling insights into local folklore, spot a variety of animals as well as learn about Ladkhai customs and traditions. The trail traverses through some of the most fascinating villages, landscape and Gompas. The highlight is the experience in the unique village of Rumbak, home to the elusive Snow Leopard. Admire the region's wild flora and fauna, apart from the changing high-altitude landscape.
Ladakh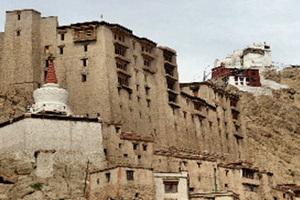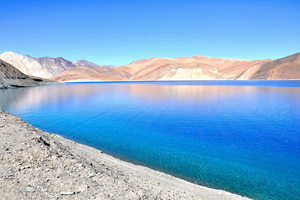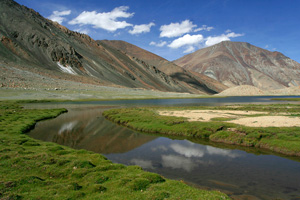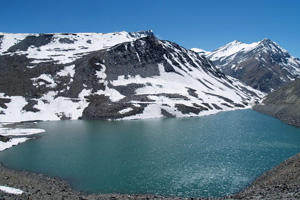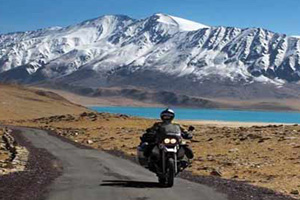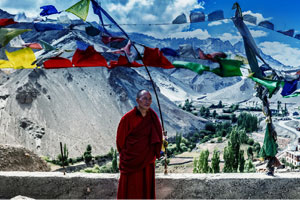 "Land of Ancient Gods"
The most awesome places on the planet. This semi-autonomous kingdom is India's most remote and least populated region, a mixture of snow-capped peaks, green valleys, glassy lakes and Buddhist monasteries. It is a mountainous region in North-West India totally isolated from the modern world. As authentic land. It is faithful to ancestral customs where life is characterized by intense spirituality. It is so pure even an India traveler will probably find no similarities in the land people between the ones he leaves behind and those he encounters in Ladakh. Rich traditions of Mahayana Buddhism still flourish in the purest form in this region, which has often been referred to as little Tibet. Leh district compromise of Leh town and 112 inhabited villages and one un-inhabited village. The total population of Leh district is 1.23 Lacs.
Program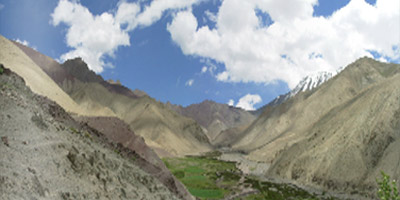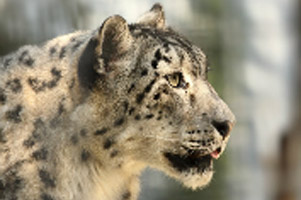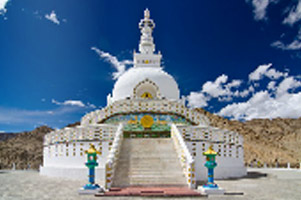 Day 01: Arrive Delhi, transfer to hotel, overnight stay at hotel.

Day 02: Morning at leisure, afternoon excursion of Delhi, overnight at hotel.

Day 03: Morning flight to Leh, upon arrival, transfer to hotel, rest of the day at leisure for acclimatization. Overnight at hotel Grand Dragon or similar.

Day 04: Visit the monasteries of Spituk&Phyang. Afternoon trip to Sankar Monastery, Shanti Stupa, situated atop a hill, End the day with a visit to Leh Palace. Overnight at hotel hotel.

Day 05: Today visit the Thiksey, Satkna, Matho, Stok Palace &Shey, overnight stay at hotel.

Day 06: Morning drive to Zinchen village where your trek beigns. Trek to Hsuing (1h30-3700m). After lunch, proceed in search of Snow Leopard. Overnight stay in Camp.

Day 07: Husing – Program of the day will depend on the movements of Snow Leopard. Early morning you will leave in search of traces. Overnight stay at camp.

Day 08: Husing – In search of snow Leopard.

Day 09: After breakfast, climpup to Rumbak village (2-3 hours), Rest of day at leisure. Overnight stay in homestay.

Day 10: Explore Rumbak village, overnight stay at Camp.

Day 11: Trek to Zichen village and tehn drive to Leh.

Day 12: Morning transfer to airport for flight to Delhi, upon arrival, transfer to hotel. Rest of the day at leisure for shopping. After dinner assistance and transfer to airport for your flight back to home.