Spiritual and Religious
India is more than just the Taj Mahal, and Forts and Palaces. It is a land of ancient wisdom and sacred spaces and a spiritual centre that is home to many of the world's largest religions and the birthplace of many and varied spiritual beliefs and philosophies. Renowned for its alternative therapies and atmosphere of religious tolerance, India has a lot to offer the spiritually inclined traveler. Whether you want to explore the sacred sites and ancient temples that are found throughout the land or get in touch with your own spirituality through a series of therapies designed to awaken your mind body and soul or explore your inner self at a yoga retreat, a trip to India will enrich you in ways you never thought possible.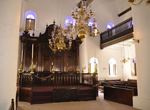 Jewish Heritage of India
The history of the Jews in India dates back to ancient times and Judaism was one of the first foreign religions to arrive in India in recorded history.
---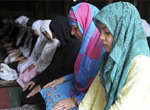 Religions of India
Religion has always played a prominent role in Indian life. As the birthplace of four major religions (Hinduism, Sikhism, Jainism...
---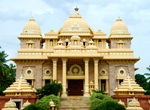 Temples and Ceremonies
Famed as a spiritual destination, India's many religious monuments and temples draw travellers from around the world to these beautiful...
---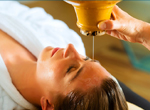 Wellness and Ayurveda
Ayurveda means "vibrant good health" and is the science of life and beauty that covers every aspect of wellbeing.