Sport
For those looking for an active, sporty holiday, Timeless India Journeys has a host of options to include on your trip to India. With amazing weather and spectacular scenery India is the ideal destination for those who enjoy an active lifestyle. Whether you choose to engage in an exciting white water rafting adventure, explore the world beneath the waves off India's extensive coastline, chase the one that got away in the rivers and backwaters, there's an activity for everyone in India. From enjoying a round of polo on elephant back to a relaxing round of golf or the joy of discovering a new surf spot, India has a wealth of activities and sports to offer the energetic traveller.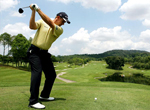 Golf
With the recent surge in interest in golf tourism, particularly among the youth, many avid golfers are looking for new and exciting places...
---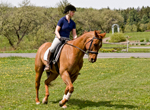 Horse Riding
Get in touch with the land by exploring the wilds of India the way travellers have for centuries: on horseback.
---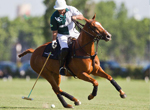 Polo
The sport of Polo has a history as rich and varied as India itself and has been played in this country for centuries.
---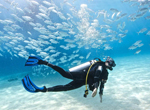 Scuba Diving
With its vast coastline of crystal clear waters India is a wonderful location for the diving enthusiast.
---
Surfing
Any surfer knows the joy of discovering an unexplored break and with 7000 kms of coastline, India is full of these undiscovered gems.
---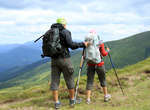 Trekking
India is a country that is begging to be explored.