Wildlife
When most people think of trips to India, they think of the incredible historical sites, the cultural heritage and the vibrant people, not the incredible abundance of wildlife. But India offers a wildlife destination unlike any other. With its own "Big 8", including the magnificent Bengal tiger, it has a wealth of unique flora and fauna waiting to be explored by the well-travelled wildlife enthusiast. And of course, let's not forget the spectacular birdlife on display, with some of the world's most varied and numerous bird species across the country's numerous and diverse eco-systems. For those willing to explore India's wildlife kingdom, the rewards are great and the experience is one that will last a lifetime.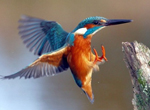 Birding Safari
Home to more than 1250 species of birds, India is a bird-watchers paradise. The country's vast and varied eco-systems, ranging...
---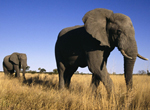 The Indian Big 8
Africa may be the world's most popular wildlife destination, with people flocking to catch a glimpse of the big 5, but for those willing...
---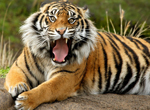 Tiger Safari
For true wildlife enthusiasts, a tiger safari is an essential part of any trip to India. A glimpse of this magnificent and...